PATH TO BECOMING A JEWELER
When he was sixteen years old, Damjan made a decision that would change his life: to become a jeweler. At the young age of seventeen, armed with ambition to learn from masters of the art, he started his education at the contemporary jewelry making school in Florence. After years of education and honing is craft, he released his "Men's Room" collection. The collection was remarkably well-received and exhibited across the globe, making Damjan an eminent figure in the crafts and jewelry industry.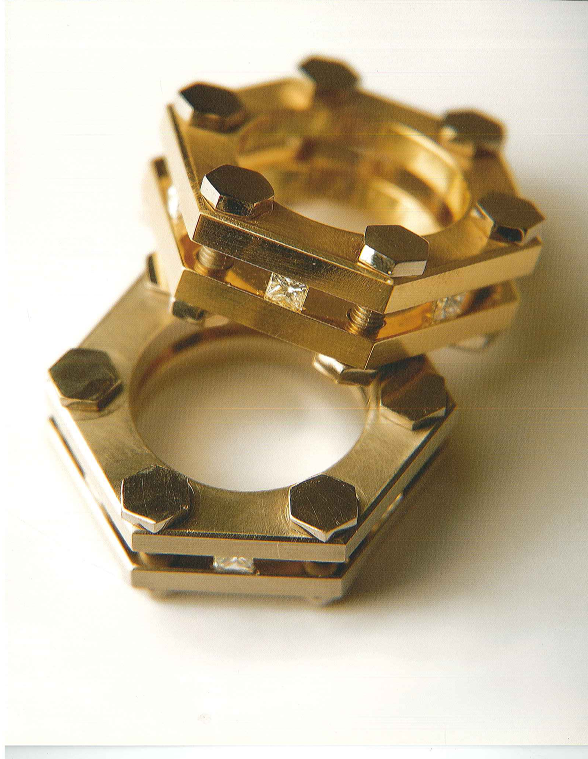 IT ALL STARTED FROM ONE KNOT
Knots and their endless symbolism were fascinating Damjan from an early age. The knot has the power to stop negative energy by absorbing it in tension within, thus making it a symbol of tranquility and peace.
In Florence, Damjan began his quest to make a knot from metal. After many failed attempts and years of refining the skill, he was finally able to master and create the perfect metal knot. This technique, patented in Geneva, set the foundation for Be Unique.
Damjan continued his education in New York at the Gemological Institute of America (GIA). After graduating, Be Unique was born.
EVOLVING BE UNIQUE
More than 200 outstanding jewelry pieces are available at Be Unique. With products already sold in over 25 countries, the company continues its global expansion.
BE UNIQUE is constantly focused on designing and creating new pieces.
PERSONALIZATION
Damjan believes that jewelry is one of the most cherished possessions a person can own, and purchasing jewelry is a sentimental experience. To make this moment even more special, Be Unique offers each customer the option to personalize their jewelry and box to make it more intimate and unique.